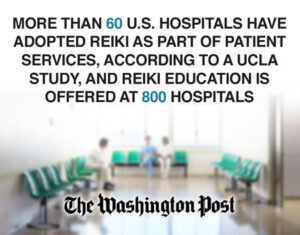 Reiki has been around for thousands of years. Its current form was first developed in 1922 by a Japanese Buddhist called Mikao Usui, who reportedly taught 2,000 people the Reiki method during his lifetime. The practice spread to the U.S through Hawaii in the 1940s, and then to Europe in the 1980s. The word "Reiki" means "mysterious atmosphere, miraculous sign". Reiki comes from the Japanese words "rei" (universal) and "ki" (life energy). It is a type of energy healing that targets the energy fields around the body eliminating stagnant energy that might lead to illness and distress. Energy medicine aims to help the flow of energy and remove blockages similar to acupuncture or acupressure improving the flow of energy in the body.
Healing Touch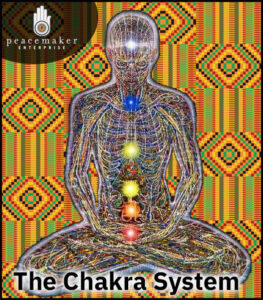 Healing Touch was developed as a touch therapy by Janet Mentgen who was a nurse who used energy-based care in her practice in Colorado since 1980. Mentgen and some of her colleagues developed a training program that incorporated the techniques of many well-known healers, as well as concepts borrowed from shamanic and aboriginal traditions. All clothes are left on except shoes for most energetic modalities. Everything is energy! I facilitate with intention a combination of Reiki, Healing Touch and other modalities of energy medicine in a way that is needed to help clients release stagnated energy from their bodies. The energy session supports the client to reduce stress and to activate the bodies healing potential. This energy or (Life Force) is intelligent.
Energy Medicine
Clear energetic blockages and attachments
Supports racial recovery and reduction of social justice distress
Promotes chronic pain management ~ headaches including migraines
Promotes relaxation, sleep wellness and meditative flow states
Reduction of stress and fatigue
Post-anesthesia ~ surgical recovery
Balancing of the energy ~ chakra centers
Decrease wound healing time, fractures and burns
Promotes blood pressure normalization
Reduction of anxiety, depression, and mood swings
Sense of well-being and connectedness
Promotes growth rate of premature infants
Clearer thinking and calm
Decrease pain for fibromyalgia and burn patients
Help prepare patients for surgery, chemotherapy, and other medical procedures
Jin Shin Jyutsu® (pending certification)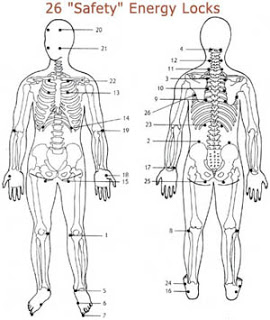 Jin Shin Jyutsu® is an ancient oriental art of harmonizing life energy within the body. Said to predate Buddha and Moses, it was rediscovered by Master Jiro Murai. Jin Shin Jyutsu is the Art of the Creator expressed through knowing and compassionate man. It involves the application of the hands for gently balancing the flow of life energy in the body. There are two important distinctions between Jin Shin Jyutsu and many other massage and oriental healing modalities to which it is often compared. First, Jin Shin Jyutsu is an art, as opposed to a technique; a technique is a mechanical application, whereas an art is a skillful creation.
Second, Jin Shin Jyutsu is not a physical manipulation of tissue and uses only minimal pressure. The hands are used as "jumper cables," contacting 26 "safety energy locks" to redirect, or unblock the flow of energy along its pathways. A "flow" is a series of hand placement combinations (using the "safety energy locks") that stimulates circulation of energy along a given pathway. There are many such pathways in the body, each with a distinct function or essence.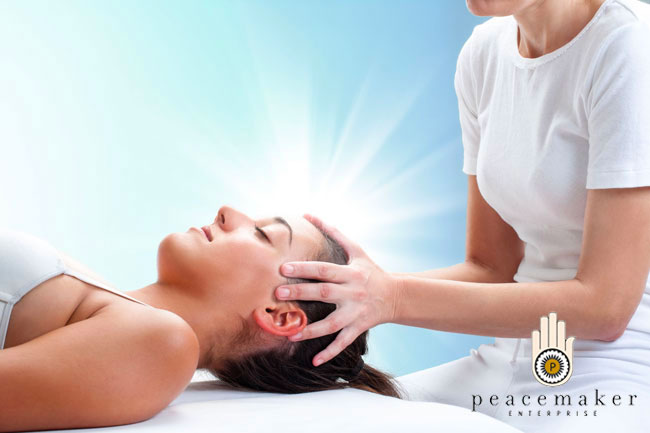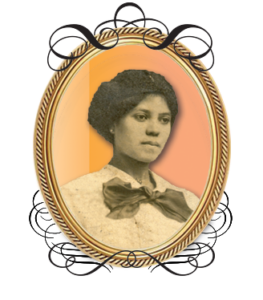 Great-Grandmother and healer, Sally Liddell
Generational healers … from slavery to now…
I was born in a family system that had at least one formal healer in each generation. My family system was directly affected by the systems of southern Alabama chattel slavery and emancipation. I was blessed to meet at least three of those healers. My great-grandmother Sally was a major hands on healer who was called a "Root woman" because she would dig up roots to make medicine for sick people in her community and she specialized helping sick White babies that no one else could help . She was a midwife, folk nurse and a churchwoman who was part of the great AME Zion Methodist movement. She learned her craft from relatives affected by enslavement. She wore a white nursing outfit to church. She migrated with her husband William Liddell and children from Alabama to Pennsylvania. Great grandfather William died when they arrived in Pennsylvania.
Cousin Annie was my grandmother's close cousin. She was quick to pray and utilized "hands on healing" for healing especially on my disabled mother when she was in town. She would breathe hard and deeply , touch, and pray right into the body of my mother. We would hold hands in a circle of silence and the only voice heard was her voice calling on the Holy Spirit was her speaking in tongues in a rhythmic tone and sway. I was the only little girl standing there transfixed looking up and in awe not realizing that I was being anointed in the art of Healing Touch. She was considered our middle-class relative who lived in Long Island New York who was always dressed up looking wonderful like a White woman staring in a black and white TV movie… She was a deeply religious Pentecostal woman who created her own tailored suits . She worked as a private caretaker in a Jewish home . She looked like Rosa Park by looks and style.
Cousin George was my mother's first cousin and he spent a large portion of his life in Los Angeles as a metaphysical healer. He was a Science of Mind minister. He was a very light skin Gay man. Being light skin and Gay for a black man produced a lot of emotional baggage. I learned that he was a New Thought healer thirty plus years later after we found one another. In less than a year after re connecting he would die but not before he shared important family history and gifting me with his healing oil and instructing me to rub a circle of oil around my solar plex area. He died in 1995. One of our last conversations by phone was when we were both watching the Million Man March at the same time on TV. He was excited and thought he would never experience another great day like that.